Business Directory
Campbell Local Bars
Local Bars | Neighborhood Bars | Dance Clubs | Live Music Clubs | Lounges | Billiards Bars | Breweries | Restaurants | Sports Bars
Caper's Eat and Drink
1710 W. Campbell Ave. in the Kirkwood Plaza, Campbell, California; Tel. 408.600.1775
Caper's has been providing the Campbell community, and everyone in the San Jose area, with excellent food and drink for a number of years in their sports motiffed friendly confines. Nearly every seat at the bar provides you with a view of a television and the bartender is always willing to put your favorite team on while you down a brew or cocktail from their extensive house selection.
Boswell's
1875 S. Bascom Ave. in the Pruneyard, Campbell, California; Tel. 408.371.4404
Boswell's is the quintessential local bar in Campbell, even though it's located inside the Pruneyard shopping center, that hasn't lost any of its old school charm—or pricing structure—from its heyday in the, now painfully resurgent, '70s and '80s. You can catch cover band live music at Boswell's starting on Wednesdays and stretching right through the weekend because nothing goes so well with cheap whiskey and beer like some wannabe rockstar belting out tunes on their small stage. Seriously though, we've spent some great nights, and afternoons, drinking at this Campbell local bar—and even remember most of them.
Cardiff Lounge
260 E. Campbell Ave., Campbell, California; Tel. 408.374.7477
The Cardiff Lounge existed as a scruffy neighborhood bar until it got a modern makeover and cemented itself as the new Campbell hotspot for chilling out and dancing to slick DJ stylings. Even though we loved this local bar in its previous incarnation—shooting stick against the wizened regulars—Cardiff, as the new hipster spot is, indeed, a welcoming addition to Campbell's growing nightclub scene.
Coach's
2240 S. Winchester Blvd., Campbell, California; Tel. 408.379.2654
Family friendly restaurant by day and rocking neighborhood bar by night, Coach's provides Campbell with an amicable, relaxing spot to chow down on some nachos or burgers, swill some cheap beer, and watch the game. However, when the game isn't on, Coach's supplants the televised entertainment with a host of other distractions including foosball and darts, also, on Fridays, the local Campbell wannabe crooners jam into this neighborhood bar to belt out their renditions of all your favorites, while every other Saturday they host hip-hop DJs.
Effie's Restaurant and Bar
331 W. Hacienda Ave., Campbell, California; Tel. 408.374.3400
An older mix of business professionals step into the distinguished dining room of Effie's in Campbell, which is reminiscent of the dining decks on luxury liners from times gone by. The unintentionally retro restaurant features a variety of excellent cuisine to delight the palate coupled with their equally well-prepared cocktails and the extensive wine list.
Elephant Bar
499 E. Hamilton Ave., Campbell, California; Tel. 408.871.8401
It's literally a jungle in the Elephant Bar in Campbell and during one drunken evening there, swilling some South African supposed liquid aphrodisiac called Amarillo Cream, we actually believe that we saw Dr. Livingston hiding in the corner—or maybe it was Jane Goodall. Anyway, the jungle motif at the Elephant Bar is seriously taken to the extreme probably providing endless entertainment to the kids that crowd the dining area of this Campbell restaurant and bar with their families. While in the bar area, a more adult atmosphere prevails, with TVs thankfully showing a variety of sports rather than the Crocodile Hunter—although that guy is freakin' hilarious after a few beers.
El Guapo's
266 E Campbell Ave, Campbell, CA; Tel. 408.379.8226
Beyond a delicious menus of authentic items that mix real Mexican recipes with fresh California ingredients, El Guapo is the perfect place for a stiff drink and some live music. Their Cinco De Mayo celebrations have established they reputation as the perfect place to get down and chow down at the same time. Additionally, El Guapo is an active participant in downtown Campbell's First Friday series, with live music, live entertainment and a delicious menu of food and drink fit for both friends and families. Their menu even features a section of late night-specific items, making it a perfect place to get down, chow down and drink up late into the night.
The Garret
1777 S. Bascom Ave., Campbell, California; Tel. 408.559.7930
Campbell bar regulars happily coexist with future hall of famers from local Little Leagues at The Garret, which happens to be the best place in Campbell to catch a game, grab a surprisingly wide selection of excellent eats, and down some ridiculously under-priced draft beer. Patrons queue up to the counter, cafeteria style, to order anything from pizza and burgers to cheese fondue; yeah, what other neighborhood bar offers cheese fondue? None. The Garret is a favorite hangout of drinkers anytime of the day, but especially for those meeting up for a quick bite before entering the emerging fracas of the Campbell bar scene.
Jersey's Tavern
1781 S. Winchester Blvd., Campbell, California; Tel. 408.374.1415
Sunday mornings during football season it's almost impossible to get a table at Jersey's Tavern, which bills itself as the West Coast home of the Philadelphia Eagles, for some of their mouth-watering cheese steaks and beer—which is so cheap you can afford to drink here all day—but, we swing on in anyway every few Sundays because there's nothing like some heart-stopping food for the morning game. Jersey's is broken up into several rooms, each sporting TVs and deep wooden booths, so multiple games can be shown at once at this Campbell favorite. And, if you don't feel like plopping your butt down at Jersey's, you can always get the cheese steaks to go, just make sure you double bag 'em.
Katie Bloom's
369 E. Campbell Ave., Campbell, California; Tel. 408.379.9687
As an age old drinking rule, you must have fun at Irish bars, and Katie Bloom's in the heart of Old Town Campbell, is certainly no exception because this local bar gets extremely packed nearly every night of the week with drinkers of all ages raising their pints to the sounds of some of Ireland's favorite sons and daughters. You can also grab some down home authentic Irish food stuffs from their grill because Katie Bloom's is owned and operated by Irish lads and lassies who've decided to reside in California even thought hey still refer to Ireland as home.
Khartoum
300 Orchard City Dr., Campbell, California; Tel. 408.379.6340
With its' large inviting space, numerous TVs broadcasting all major sports, and other entertainment diversions that drinkers love, Khartoum is the perfect local bar in Campbell to spend an afternoon in over a few beers and whiskey shooters. We've spent many a day doing just that and the amicable staff doesn't even care when we stumble a bit across the floor to grab another round from the bar, just as long as we don't actually fall because even though Campbell is one of the friendliest town to drink in, they still have to adhere to some laws…drunkie.
King's Head Pub & Restaurant
201 Orchard City Dr., Campbell, California; Tel. 408.871.2499
A favorite local bar to Anglophiles in Campbell and across the South Bay, the King's Head Pub & Restaurant serves up authentic British grub and pints in their rustic two-story interior. Also, the King's Head sports the largest back patio of any bar in Campbell complete with a pool table for some al fresco billiards and large tables that can accommodate all of your drinking buddies. Live music is also on the bill at this local bar featuring original and cover bands rocking out many nights of the week.
Left at Albuquerque
1875 s. Bascom Ave. #50 in the Pruneyard, Campbell, California; Tel. 408.558.1680
Tequila lovers—just like us—pack into Left at Albuquerque in Campbell because they boast over 75 varieties of that evil little agave spirit to go along with their better than average Southwestern culinary selections. The interior looks as if some tornado traveled through Mexico before it hit Texas and then dumped the jetsam down in this local bar, but, taking into account the previous provided facts, the décor should be the last thing on your mind, as should what's being broadcast on the TVs.
Off The Hook
2369 S. Winchester Blvd., Campbell, California; Tel. 408.374.3257
Regulars are attracted to this neighborhood bar because there are miles of entertainment provided with pool, pinball, and air hockey—ah, air hockey, it culls the weak from the herd and you can play drunk—Off The Hook will even let you shoot pool for free on Sunday nights and has free appetizers during happy hour; quite generous of them we say. But even better than free pool, Off The Hook has a huge patio out back that has decidedly different seating than you'll find at any other local bar in Campbell, like a freakin' swing glider, which we never have to use because of our high blood alcohol content.
Rock Bottom Brewery
1875 S. Bascom Ave. in the Pruneyard, Campbell, California; Tel. 408.377.0707
It's hard to miss the large water tower looming over Rock Bottom Brewery in Campbell's Pruneyard beckoning microbrew lovers to pull up a stool and sample their latest offerings. Rock Bottom keeps their five standard brews on tap at all times along with one of three specialty brews, which is dictated by the season. The spacious restaurant serves up some interesting concoctions food-wise and this local bar also has a great patio where you can bring your canine companion because dogs like beer too. Other perks at Rock Bottom include a mug club frequent drinkers program, which we are proudly a member of, and they also offer their beer to go in various sizes.
—Campbell Bars and Clubs reviews by Ryan Osterbeck
Campbell Historical Museum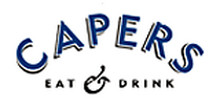 All-American Bistro and Martini Bar
Bay Area Rims and Tires