Business Directory
| | |
| --- | --- |
| | Free Things in Campbell California |
NAMED FOR WHEAT FARMER and land baron Benjamin Campbell, this former cannery and fruit-packing town west of San Jose has the staying power of-well, a preserved piece of fruit. No matter what's gone on in the valley: the disco scene of the '70s, the video game scene of the '80s, the dotcom boom of the '90s, Campbell has managed to get a little piece of the action and still hold onto its feel-good roots. Today historic neighborhoods of cute houses circle behind a restored, pedestrian-friendly downtown that will soon include a light rail line, while community events and services thrive. A great family town, but also a decent place to be young and single, Campbell endures. Long live the prune.
1. Animal Instincts
Dolphin Pet Village
90 San Tomas Aquino Rd., Campbell; 408.379.7600
This mecca of reptiles, fish, arachnids, exotic birds and amphibians is as close to a tropical zoo as you'll get here in the suburban jungle. Peruvian pink-toe tarantulas, giant centipedes, pond turtles, water dragons and frogs in day-glo colors, all displayed in clean habitats, and free for the looking. Along with the usual fuzzy bunnies, hamsters and guinea pigs, Dolphin nurtures several varieties of feathered friends: adorable hand-fed baby parrots who have not yet mastered the art of piercing human eardrums, but show great promise. For more traditional animal lovers, they have gourmet bones for bowser and the latest in cat box technology.
2. Slam-Dunk!
Pickup Basketball at Campbell Park
East Campbell Avenue between Bascom and alongside a section of the Los Gatos Creek Trail
Shouting, grunting, the thunk of a basketball and the patter of big shoes on asphalt can be heard most weekends and evenings at the north end of this well-loved park, which is one of the valley's premier sites for pickup basketball. Airwalkers of all ages and shapes and sizes gather to up their adrenaline and lower their blood pressure, not to mention sweat. There's playground equipment for the kids nearby and lots of green grass, and it's only a short walk to the Pruneyard or Campbell Avenue for refreshments.
3. A River Runs Through It
Los Gatos Creek Trail
Begins at end of Willow Street, just a few blocks south of Meridian, then crosses into Campbell and Los Gatos
Without a doubt, one of the easiest, free minigetaways in the valley is the Los Gatos Creek Trail, which warrants a mention here for the scenic portion that snakes through Campbell on its way to the percolation ponds and Vasona Lake Park and, ultimately, to Lexington Reservoir. Flanked by a year-round flowing creek, this well-kept paved trail makes the grade for walking, biking, skating (or even pooch-walking, on a leash). Sights include: fit people on Rollerblades, families out for a stroll, children learning to steer bicycles and people in spandex who consider this a serious ride. The aquatic attractions include sightings of ducks, pond turtles, trout, carp, bluegills, cormorants, snowy egrets and, unfortunately, the occasional shopping cart. Stay on the right hand side of the trail when you walk or ride; this isn't Britain, and there are often people coming the other way.
4. Aural Gratification
Summer Concert Series
Orchard City Green, between the Campbell City Hall and the library
Bring a folding chair and a picnic basket and park yourself on the City Hall lawn for a series of free outdoor concerts running Thursday evenings, 6:30-8pm, through Aug. 14. Along with classic rock & roll, there will also be funk, disco, Latin, folk music and Motown. For exact bands and dates, call the Campbell Recreation Department at 408.866.2105. Then just lean back and kiss the sky.
5. This Old House
The Ainsley House
300 Grant Ave. behind the main drag of East Campbell Avenue, on Civic Center Drive, between Harrison and Winchester; tours Thu-Sun noon-4pm; 408.866.2119
First of all, this adorable English Tudor with the thatched roof is a stolen house. Okay, the city of Campbell procured it from the city of San Jose. The descendants of canned-fruit mavens John and Alcinda Ainsley (who originally built the place in 1925 to resemble the cottages of their native Britain) sought to donate the home to the city of Campbell way back when the northeast corner of Bascom and Hamilton Avenues was a tree-shrouded family estate. But unbeknownst to them, the land beneath it had been annexed by San Jose (a.k.a., the Hoover Vacuum cleaner of annexations) In 1989, the ever-resourceful Campbell pressed the matter and convinced San Jose to let it cart the house away, a feat that left little Campbell laughing all the way back to town but which may have ended abruptly when San Jose developed Campbell's former property into a thriving minimall and, later, eBay. As in all amicable splits, the little partner got the house, the big partner got the cash. And the rest is history: in this case, an exquisitely restored house, fully stocked with period antiques, that you can tour for a fee so small $2 (there are dollar-off coupons in the gift shop), we're counting it as free.
6. Antique Roadshow
Window-shopping in any number of antique stores in old town Campbell, on Campbell Avenue, between Winchester and Bascom Avenues
It used to be better, in terms of real bargains, before Campbell "arrived" as an enclave for creative yuppies and dotcommers, but there are still charming shops with good stuff and fair prices dotting the strip on Campbell Avenue between Winchester and Bascom. For best access, park near something that looks promising and wander around, just looking of course, if you want the day to stay "free."
7. Run Wild
The Running Revolution
511 E. Campbell Ave., Campbell; Mon-Fri 10am-7pm, Sat 10am-6pm, Sun 10am-5pm; 408-374-9307
Tim Schenone, the owner of the Running Revolution, has run the trails of Campbell for many years now and is happy to share with any trekker an inside scoop about the best places to step out in the area. Tim and his brother also have a running group that meets at the store and runs on those trails every Wednesday night.
8. Cast Away
There's a fly-fishing practice pond adjacent to the Campbell Percolation Ponds, right off the creek trail. Note: there are no fish in this shallow concrete-lined pond with floating rings. It is a practice zone only, but a pleasant one, with a covered gazebo nearby, and some grassy knolls. The nearby perc ponds, for valley acolytes, is where the runoff from this side of the Santa Cruz mountains sinks to the aquifer under the valley floor, flowing through purifying layers of sand, clay and rock on its way down. You can't swim in the Perc Ponds, unfortunately, but you can fish (if you have a license from Fish and Game). At dusk and dawn, dedicated and not-so-dedicated fisherfolk can be seen lined up along the banks, casting and waiting, wearing facial expressions that say, "If I don't catch, so what? It's beautiful here and I'm doing something potentially productive." Note: those big black birds overhead are cormorants, and if there are a lot of them scaring the fish, there won't be many coolers going home with dinner in them.
9. Room With a View
Top of Pruneyard Tower
2000 South Bascom Ave., Campbell
Once a bump-and-grindin' disco called Sebastians, the top of the Pruneyard tower, alas and alack, has been taken over by other business interests. The Loma Prieta earthquake in 1989 shattered the mirrors--and the dreams--of what was the valley's swankiest high-elevation hangout during the heyday of Campbell's disco era. But you can still ride the elevator to the top, or very close to it, and get an incredible valley view, not to mention bragging rights to standing behind the PEACE on EARTH sign.
10. Meat and Greet
Campbell has a nice inventory of public parks, 15 or so, and most of them have at least some free barbecue and picnic areas available on a first-come, first-served basis. The star of the bunch, is John D. Morgan Park, a 32-acre expanse of green located at 540 Rincon Ave. Named for a former chief of police, it has playing fields where the younger set can be seen playing baseball or chasing a soccer ball around the field in a pack. Volleyball, tennis, horseshoes, John D. Morgan Park has a little something for every kind of kid, even the ones over 40. For more park info and maps to all of them, try the city's website at www.cityofcampbell.com.
11. Noble Pursuits
Barnes and Noble
1875 So. Bascom Ave., Campbell, on the east side of the Pruneyard; 408.559.8101
Campbell Public Library, 77 Harrison Ave.; 408.866.1991
In addition to letting patrons peruse the vast magazine selection and read them in comfy chairs, Barnes and Noble offers story time for kids and an author series featuring free book signings and lectures by local and famous authors. Check the schedule on the bulletin board or go to www.sanjosefamilies.com/barnes-and-noble-campbell for an up-to-date schedule. There's no friend like a good bookča friend who never tires of your attentions, who you can put down when it asks more difficult questions than you're in the mood to answer, and who never gets upset when you do. The Campbell Library has a bunch of them, all for free checkout, to take home in stacks and read at your leisure, plus a rotating schedule of kids story times and adult classes.
12. This Is Your Mind on Electronics
Fry's
600 East Hamilton Ave., Campbell; 408.364.3700
It's not everyone's idea of a good time, strolling the aisles of the valley's Egyptian-themed electronic retail emporium, but it is a kind of tourist attraction for visitors here. All manner of European and Asian visitors get a big kick out of ogling the software aisles, playing with the display models of personal computers and picking up CDs at often-great prices. Not to mention finding an amazing array of bona fide geek nutritional options near the checkout, the salty food group and the fizzy sweet group being in abundance. Apparently, they don't have stores like this everywhere.
13. Diggin' It
Campbell Farmer's Market
Second Street and Campbell Avenue; Sun 9am-1pm
From elfin potatoes and bags of baby greens to bushels of freshly picked seasonal fruit like peaches and cherries, the market is the produce section of summer. Of all the farmers markets throughout the valley, Campbell does it right: they close down the main drag to cars and let farmers and merchants take over the street. A relaxing and fun way to see and smell beautiful flowers, eat some samples, listen to music, or stock up the vegetable bins of the refrigerator.
Campbell Historical Museum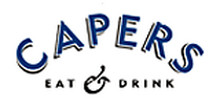 All-American Bistro and Martini Bar
Bay Area Rims and Tires