Campbell Restaurants
Campbell.net is pleased to present this selective restaurant guide for the city of Campbell, California. Try our online reservations. It's free and books the table immediately in the restaurant's reservation system. You'll also receive Dining Bonus Points redeemable at thousands of restaurants nationwide.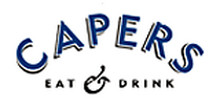 Capers
1710 W. Campbell Ave., Campbell, CA; Tel. 408.600.1775
American Restaurant. Located in Campbell's Kirkwood Plaza, south of El Paseo, Capers Eat and Drink is a perfect restaurant for any occasion. From fantastic happy-hour specials to tasty lunch and dinner menus, this Campbell neighborhood restaurant should not be missed. Serving a delicious Sunday brunch and offering catering services, Capers restaurant can accommodate families and large banquet parties on-site and off-site. Due to Capers reputation, reservations are suggested. Mention Campbell.net when calling and enjoy!
More info about Capers in Campbell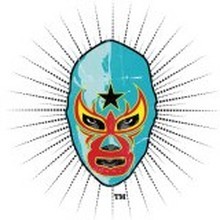 El Guapo's
266 E Campbell Ave, Campbell, CA; Tel. 408.379.8226
Mexican Restaurant. Campbell's Mexican lovers need look no further than El Guapo in their search for quality Mexican food and fresh ingredients. El Guapo's mission statement has always been to take what makes Mexican food below the border so delicious, and infuse those authentic, traditional recipes with always-fresh ingredients as only California knows how. The result? A mexican restaurant that perfectly blends the two distinct histories of Mexican food found from California Del Sur to Cabo San Lucas. A must for all Campbell foodies looking for authentic dishes.
More info about El Guapo's in Campbell

A Bellagio Italian Restaurant
33 S. Central Avenue, Campbell CA
Italian Restaurant. A Bellagio is a charming San Jose area fine dining restaurant serving authentic Italian cuisine. A menu of signature dishes such as Spaghetti Bellagio and house-made gnocchi have gained a loyal local following while other traditional Italian dishes draw in new customers with bold flavors and careful preparation. Located in downtown Campbell, the restaurant is close to San Jose, Los Gatos and other Silicon Valley communities. A favorite among locals for its elegant atmosphere and al fresco dining terrace, this South Bay Italian restaurant a favorite destination for romantic dinners and private events.
Book a table at A Bellagio Italian Restaurant in Campbell

Buca Restaurant
2081 S. Winchester Blvd., Campbell, CA; Tel. 408.871.3135
Italian. This intimate trattoria gives Campbell a Mediterranean dining destination loaded with charm, an expert staff and a genuinely welcoming atmosphere. Every dish is carefully designed and executed by hand and the menu is so adventurous that you could visit quite often and never get bored. Closed Sun. & Mon.
Read a full review of this Campbell restaurant by Silicon Valley's Metro.
Michi
2220 S. Winchester Blvd., Campbell, CA; Tel. 408.378.8000 or 408.378.0838
Japanese. This Campbell restaurant demonstrates both flair and focus, using the freshest ingredients. Sushi standards are transformed into palate-awakening presentations; culinary boundaries are stretched, retooling the expected into something full of color and flavor.
Read a full review of this Campbell restaurant by Silicon Valley's Metro.
Nevsky's
1740 Winchester Blvd., Campbell CA; Tel. 408.379.1126
Family style Russian. From its vodka to its borscht, Nevsky's delivers earthy, simple, wholesome authentic Russian fare with family style warmth and skill. It has the feel of a European country restaurant, where the owners and their friends gather at the bar and talk about life over drinks and food. Full bar. Closed Sun.
Read a full review of this Campbell restaurant by Silicon Valley's Metro.